Study in singapore with amity global business school - Amritsar
Friday, 28 April 2017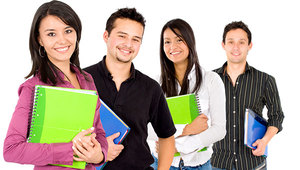 Contacts

sunny

8010843216
Item description
ADMISSION 2017 OPEN STUDY IN SINGAPORE WITH AMITY GLOBAL BUSINESS SCHOOL NO IELTS REQUIRED BRIGHT FUTURE
We required students for STUDY ABROAD IN SINGAPORE from all over INDIA.
Intake : May & July & September,2017
Age Limit : Minimum 17 years upto 45 years
Eligibility : Mini +2pass to Graduate with mini 45% marks
English : Read/Write & understanding to speak & hear…
After complection of 1 year Diploma fully advice for JOB placement in SINGAPORE by AGBS.
Diploma in MBA/B.A.(Hons.)Business Studies/ B.A.(Hons.) Computing/PGDM/Advance Diploma in Business Management/Diploma in Business Management/Diploma in accounting and finance/Diploma in banking & finance/Diploma in International Logistics and Supply Chain management/Diploma in entrepreneurship/Diploma in International Hospitality and Tourism management.
Diploma Starting from 3,50,000 INR include all visa to Singapore/Student pass for 1 years/Admission/Hostel Food etc etc
Interested Students & Parents please forward their documents at :
For further processing….