Cute little maltese puppies waiting for their new homes available only at clawsn - Amritsar
Monday, 9 January 2012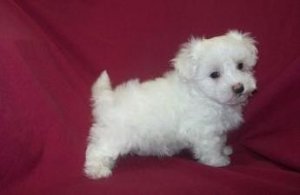 Contacts

Sangeeta Banerjee

9830064171
Item description
Breed name: Maltese
Colour: only comes in white colour
Paper: KCI Registered.
Age:2 mon
Available with vaccinated card and dewormed on 21days of the pup.
We have Maltese puppies which comes from champion bloodline maltese is eager to learn, fearless, friendly, and sociableand excellent watch dog. The Maltese has a distinctive long, white, silky coat with no undercoat. SPECIEAL CHARACTERISTIC OF MALTESE:-THEY DOES NOT SHED COAT.They are intelligent and obedient. Maltese are well suited to apartment life.We can take care of delivery for all over India. No transportation charges.
Please call on9830064171 or email us at clawsnpawsplanet@gmail.com. Visit us at www.clawsnpawskennel.com.